For Dr. Emery and her Sugar Fix Squad, our week consisted of AWESOME restorations and AWESOME continuing education!
We had a fun, work filled week here at The Loft!  We were able to assist a patient with all of his restorations in just one appointment.  Yes, you read that correctly, JUST ONE APPOINTMENT!!  Here at Sugar Fix Dental Loft, we understand time is valuable.  That is why we offer same day dentistry.  It's an absolute favorite of ours!  With our Cerec Technology, same day dentistry is a wonderful option to offer to our patients.
If you're in need of a crown or fillings, we are able to prep you for those restorations and place them (or as we say "seat" them) all in one day!  No more second appointments needed here!
The Sugar Fix Squad also LOVES learning and growing with continuing education.  At the end of this week we (the team of Sugar Fix Dental Loft and Dr. Jessica Emery) had a chance to have quality time together under the direction of Blatchford Solutions.  It was such a great opportunity to have to help solidify our team.  We all loved having plans in place and ideas to keep Dr. Emery's practice moving forward with our exceptional experience and unmatched, white-glove customer service!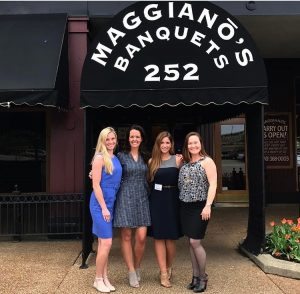 Curious what we are always up to?  Make sure to follow us on our social media channels to stay up-to-date on everything Sugar Fix!
Enjoy the weekend and stay dry with this spring rain!
Until next time,
The Sugar Squad