THINKING ABOUT PORCELAIN VENEERS IN LAKEVIEW?
3 Steps to Your New Smile
At Sugar Fix, we create the smile of your dreams in 3 easy visits! Dr. Dickinson will craft your veneers for both beauty and function – and you'll even get to test out your new smile in the real world before making your final decision! Our lab creates hand layered veneers that will make you absolutely love your smile!
What are the 3 steps?
Step One: Consultation
In this first step, you'll get to meet with Dr. Dickinson for a personal consultation.
This initial appointment lasts about an hour, and she'll take lot of photos and discuss your smile and concerns. Dr. Dickinson will determine what you specifically want improved, and how she can deliver your perfect results.
After this discussion, Dr. Dickinson will work with her lab to create a trial smile that you will actually get to try on at your next appointment!
Step Two: Trial Smile
At this second appointment, you'll get to actually try on your new trial smile and give Dr. Dickinson your feedback and any changes that you would like to make!
You'll even get wear your new smile outside of the office to see how you like it, and ask for feedback from your friends and family. Dr. Dickinson wants to ensure that you are thrilled with the look and function of your new veneers.
Step Three: Final Veneers
Once you're fully satisfied with your trial smile, it's time to cement your new veneers into place! You'll be able to rest easy knowing that your new, high-quality veneers will look completely natural since they have translucency built right in!
Voila! With these three easy steps, you'll now have the smile of your dreams!
> See our completed Veneer Cases!
The Best Part? No Do-Overs!
When creating custom veneers, Dr. Brittany Dickinson pours every ounce of training, experience, and artistic vision into creating a smile that represents YOU in every sense of the word.
You will receive Dr. Dickinson's full assurance of having a beautifully unique smile that will last.
See Dr. Dickinson's real-life transformations: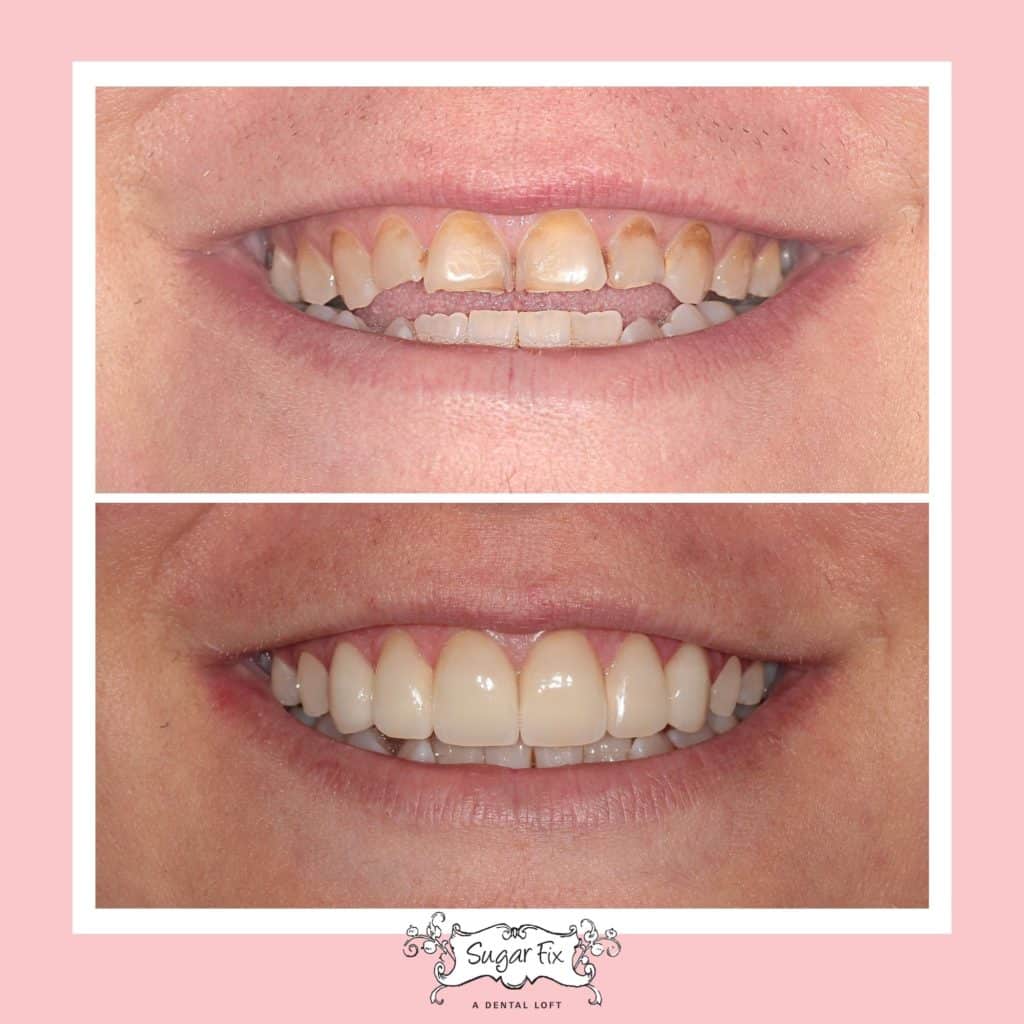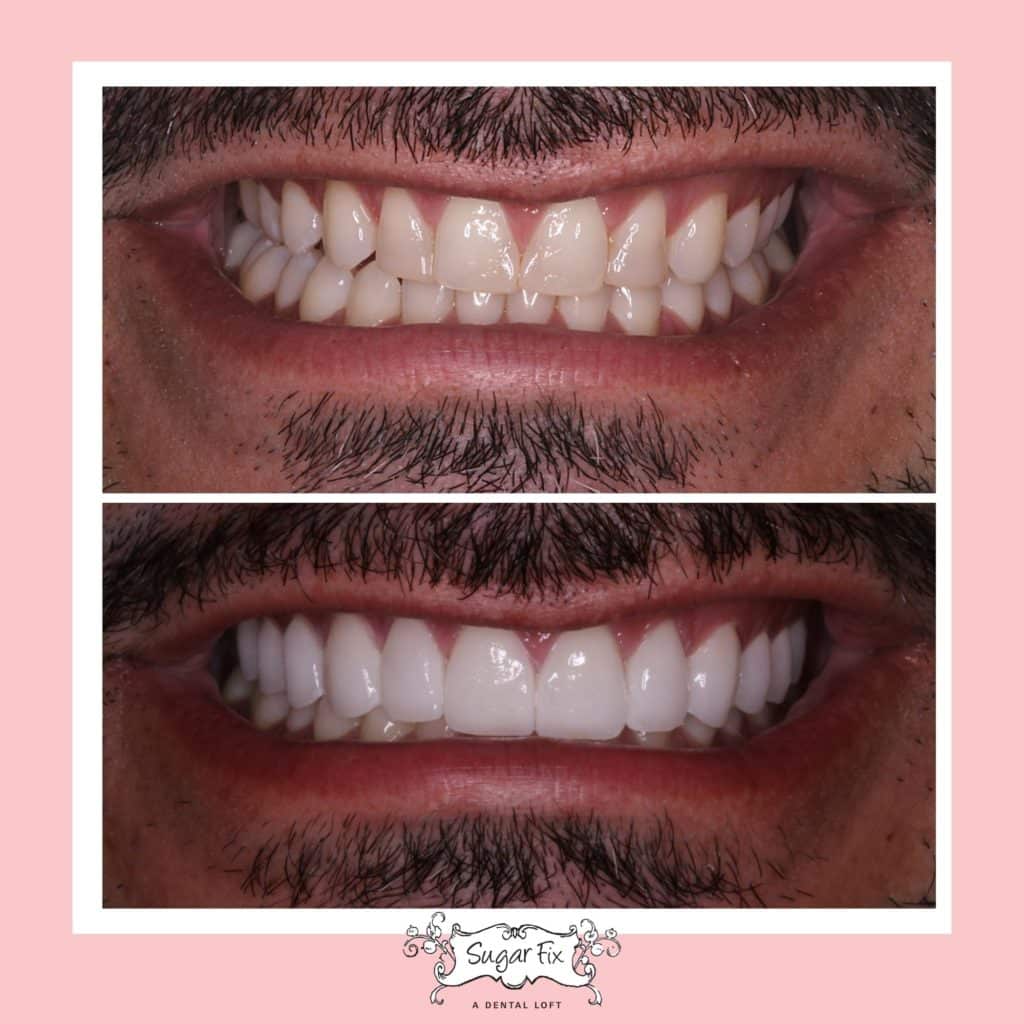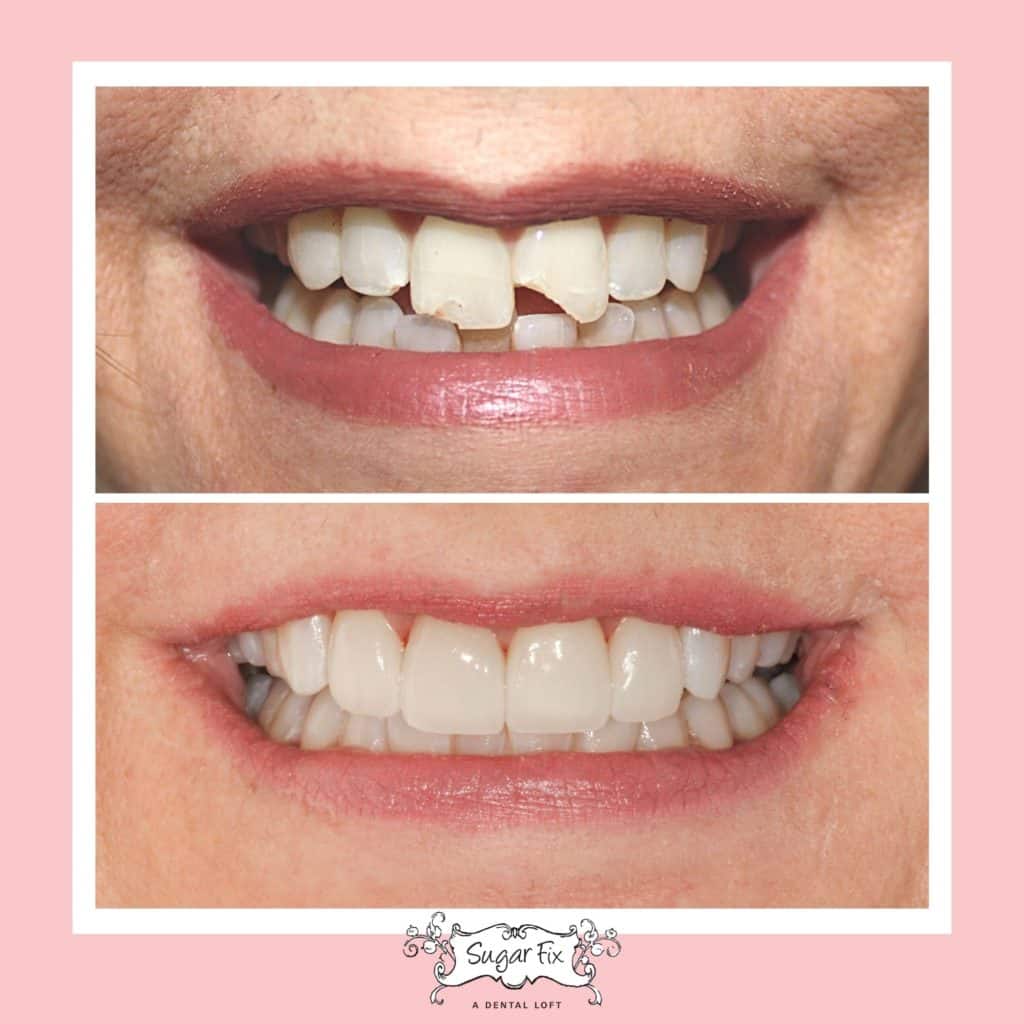 Check out our
SMILE WITH CONFIDENCE
Get the smile you deserve!
Come in to see what Dr. Brittany Dickinson and her dental team can do for you!
Schedule your consultation to learn how you can benefit from new veneers.