LOOKING FOR AMAZING COSMETIC DENTISTRY SERVICES IN LAKEVIEW?
Well, you've come to the right place!
WE LOVE WHAT WE DO! LEARN ABOUT OUR TOP COSMETIC SERVICES
CLICK TO DISCOVER OUR MANY EXCEPTIONAL DENTAL SERVICES
Cosmetic Dentistry
READY TO REGAIN YOUR CONFIDENCE AND SMILE BIG?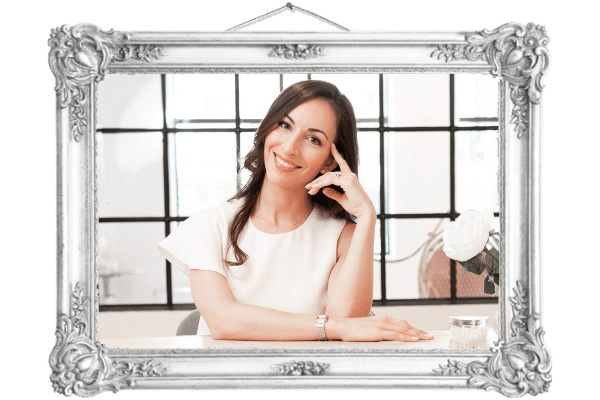 The beauty of your smile can make a difference in your whole outlook on life. When your smile looks its best, you feel confident, happy, and proud to show it off. However, if you have evident imperfections in your teeth, you may feel just the opposite.
Luckily, Dr. Brittany Dickinson of Sugar Fix Dental Loft offers comprehensive cosmetic dentistry services to correct flaws at her Lakeview practice. No matter how minor or extensive your needs may be, Dr. Dickinson and her dedicated team will do everything possible to give you the smile of your dreams.
Before beginning any cosmetic treatment, Dr. Dickinson conducts an initial consultation to learn more about your aesthetic goals. At that time, she will recommend the best course of treatment to meet your specific needs.
Top Cosmetic Treatments:
Porcelain Veneers
Porcelain veneers are excellent for masking cracked, chipped, broken, discolored, or slightly misaligned teeth. They are customized tooth casings that 'are bonded' and fit tightly over the tooth, hiding imperfections. Veneers are specially made to match the natural tooth enamel, resulting in a clean, natural-looking, flawless smile. With our advanced capabilities, porcelain veneers can be placed in a single office visit.
Invisalign®
Invisalign® is a revolutionary system that inconspicuously straightens misaligned teeth or an incorrect bite. A series of clear, plastic trays are designed specifically for your smile; when worn in the proper sequence, they shift the teeth into the correct position. The aligners are comfortable to wear and removable for easy eating, brushing, and flossing. Invisalign® trays should regularly be worn; however, they are virtually unnoticeable to others. If you want to achieve a perfectly aligned smile without traditional metal braces, Invisalign® is an exceptional alternative.
Dental Implants
Dental implants are a permanent solution to replace one or more missing teeth. An implant is a titanium post that is surgically placed in the jawbone to function as the tooth root and support a prosthetic tooth. In addition to improving the appearance of your smile, dental implants restore the functionality of your teeth. Dental implants are comfortable, durable, convenient, and allow patients to eat, speak, and smile again.
Gum Recontouring
Gum recontouring (or tissue recontouring) improves the appearance of the gums by reshaping them to complement your teeth. A simple tissue recontouring procedure can significantly enhance patients' smiles with uneven or exaggerated gums. We use the advanced Ivoclar Vivadent Odyssey® 2.4G Diode Laser to sculpt gums into a more pleasing shape and better proportion.
Cosmetic Bonding
Cosmetic bonding treatment involves using a resin composite material to reshape the teeth or correct cosmetic flaws such as cracks, chips, or stains. Dr. Dickinson applies and sculpts the substance by hand, then uses a special light to harden it. Results are natural-looking and can last 10 years or more.
Whitening
Who doesn't love a bright, white smile? At Sugar Fix, we offer KOR whitening and Zoom 2, both of which are professional strength whitening treatments. If you would prefer to whiten at home, we also offer take-home whitening kits for your convenience.
Smile Makeover
A smile makeover is any combination of cosmetic treatments and procedures to produce a picture-perfect smile.
Botox®
Neurotoxins can be used in the dental field for both therapeutic and cosmetic treatments. Whether you have tight TMJ muscles that need to be relaxed, or suffer from persistent migraines, this treatment can ease your pain for up to six months at a time! Dr. Brittany also uses Botox to treat a gummy smile, erase lipstick lines, and balance out an uneven smile!
Restorative Dentistry
WE BELIEVE A HEALTHY SMILE IS A HAPPY SMILE!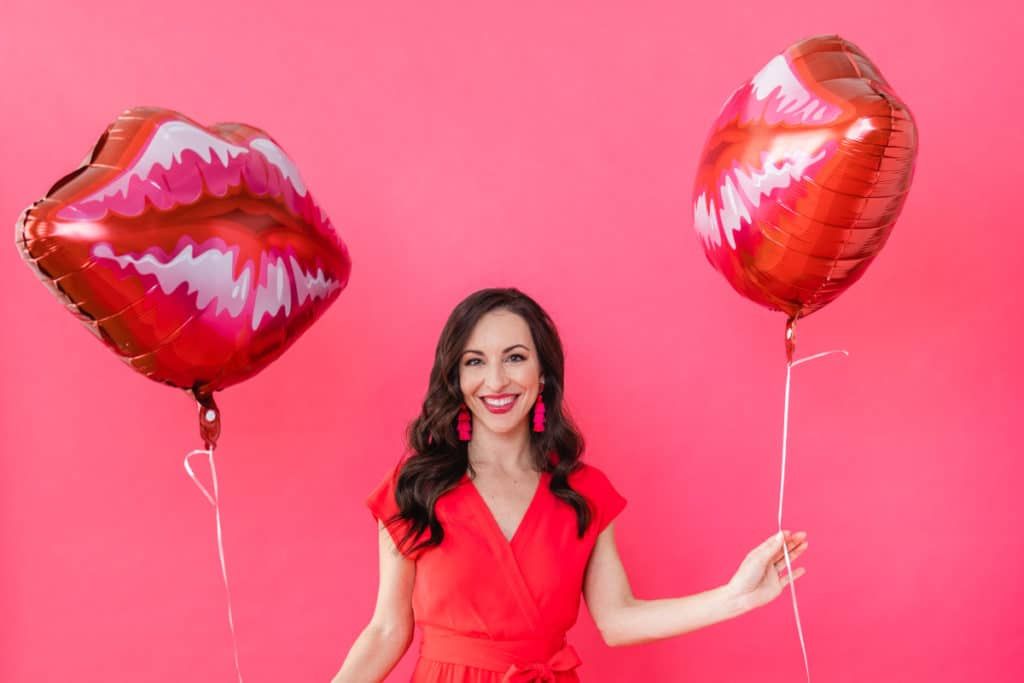 At Sugar Fix Dental Loft, we understand what it is like to love sweets! Many individuals neglect their oral health, and the combination of these two things can cause a whole host of problems. It is imperative damaged teeth or gums are tended to right away by a skilled dentist to avoid further complications and tooth loss.
When the teeth or gums are in poor condition, you may experience trouble eating or speaking, or you may feel continuous discomfort, affecting your overall quality of life.
Dr. Dickinson and her dedicated team will do everything possible to restore and save a damaged or decayed tooth from extraction.
Top Restorative Treatments:
White Dental Fillings
White dental fillings are another safe and effective alternative to outdated silver amalgam fillings. Made from a white composite resin material, fillings are inconspicuous, durable, and restore the original strength and functionality. Patients enjoy the aesthetic benefits of white fillings, and Dr. Dickinson recommends white fillings because they look amazing, are mercury free, long-lasting, and prevent further damage to the tooth.
Inlays and Onlays
Inlays and onlays are a more conservative alternative to dental fillings for restoring decayed or damaged teeth. Made to match your natural tooth color, inlays and onlays consist of either a composite resin material or porcelain. The restorations are fabricated in a lab or on-site with Cad/Cam technology and customized to fit your specific tooth. Once ready for placement, Dr. Dickinson bonds them into the teeth. Inlays and onlays treat decay within the indented surface or the cusps of the tooth. They are very durable, lasting many years with the proper care. Many patients choose to replace silver fillings with inlays or onlays.
Dental Crowns
Dental crowns, also known as caps, are customized tooth coverings placed over badly damaged teeth. Dental crowns are made from porcelain and are useful for restoring strength to a decayed or badly broken tooth. They match the size, shape, and overall appearance of your natural teeth, and are a long-lasting solution.
Dental crowns are effective in preventing further damage from occurring and are also placed after a root canal to provide strength.
TMJ/TMD/Neuromuscular Disorders
TMJ/TMD/Neuromuscular disorders occur when there is an impairment in your jaw joint and muscles, causing a great deal of discomfort.
Patients may be given a mouth guard, also known as a 'deprogrammer', neuromuscular orthotic, or a splint. If necessary, we will recommend orthodontics to correct bite issues or reconstruction using various cosmetic dental techniques. Dr. Dickinson has the necessary extensive training and experience to help correct TMJ, TMD, or other neuromuscular disorders.
Gum Disease
Gum disease can be treated at our dental loft with a simple scaling and root planing procedure, in which we thoroughly clean down to the tooth roots and in between the gums and the teeth. We also offer laser therapy.
If diagnosed with the advanced form of gum disease (periodontitis), antibiotics or even surgery may be necessary. We will do everything possible to prevent having to extract the tooth. The best way to avoid gum disease is to practice good oral health habits, such as brushing and flossing.
Dental Bridges
Dental bridges are an excellent solution for closing gaps in a person's smile caused by missing teeth. It takes less time to restore the space with a bridge than with an implant. You could expect a new bridge in about two weeks whereas an implant placement with crown could take 3-6 months.
A bridge consists of two dental crowns with a prosthetic tooth in between. The two crowns are placed over the existing teeth on either side of the gap, and the false tooth is placed in the gap. Dental bridges are strong and can last over 10 years with the right upkeep.
Missing teeth can cause a wide range of oral health problems, such as periodontal disease, tooth decay, bone loss, or TMJ disorder. Plus, a dental bridge minimizes the chance of these problems occurring. Additionally, you will have an easier time eating and speaking.
CAD/CAM Technology
Using the latest CAD/CAM technology, Dr. Dickinson can administer dental restorations, such as dental crowns, inlays, and onlays, in a matter of a single office visit, during which:
• A digital impression is taken of your teeth using our advanced chairside computer-aided design/computer-aided manufacturing (CAD/CAM) equipment.
• The CAD technology will design the restorations to fit your teeth perfectly.
• The CAM technology crafts your restorations in-office, rather than having to send an impression to a lab for fabrication (as many other dental practices do).
• CAD/CAM technology also saves you from wearing a temporary and having to come to an additional appointment. No gooey impressions are needed, and no extra anesthetic – you're just one and done!
General Dentistry
ROUTINE CLEANINGS ARE IMPORTANT TO MAINTAIN GOOD ORAL HEALTH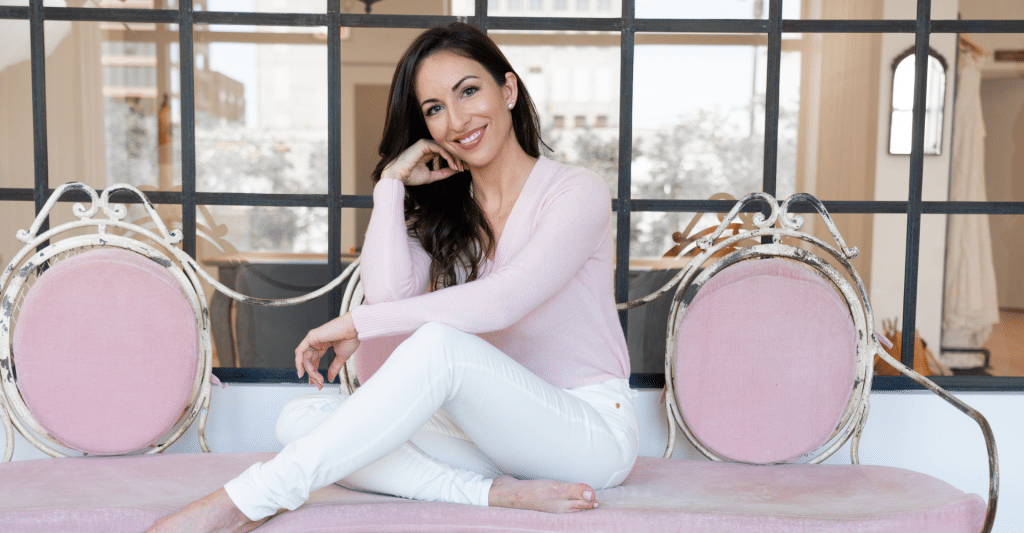 Many believe daily brushing and occasional flossing is enough to keep a smile healthy for a lifetime. At Sugar Fix Dental Loft, we want to educate patients on proper dental care, as this common misconception can lead to oral health problems. We encourage practicing excellent dental hygiene habits at home, but it is also imperative you visit your dentist every six months for a routine exam and cleaning.
Dr. Brittany Dickinson offers these and other general dentistry services at our warm and inviting Lakeview dental loft. Your teeth may appear to be clean and healthy on the surface; however, Dr. Dickinson can detect many issues that are not as readily evident, address and resolve any concerns that are found, and administer the necessary treatments.
General Dental Treatments:
A Comprehensive Examination
Dr. Dickinson will perform an in-depth evaluation of your teeth, gums, and entire mouth for any early signs of decay or gum disease. Should any problems be identified, she will present your treatment options.
An Oral Cancer Screening
Dr. Dickinson will carefully examine your mouth for any suspicious-looking sores, or red or white patches on the cheeks and gums. If any questionable bumps or marks are found that could signal oral cancer, further testing will be administered.
Fluoride Treatment
Fluoride Treatment is a gel-like substance consisting of useful minerals. Dr. Dickinson will apply the treatment to the surface of your teeth to strengthen them and prevent decay.
Smile Makeover
A smile makeover is any combination of cosmetic treatments and procedures to produce a picture-perfect smile.
Digital X-Rays
We will take digital X-rays of your teeth, jaw, and mouth to get a more detailed look for any potential issues. The digital X-rays may reveal decay in between teeth, impacted teeth, infection, jaw damage, or jaw misalignment, all of which should be addressed immediately.
We also offer intraoral camera exams. The DIGIDOC cameras are amazing! Dr. Dickinson takes a tour of your mouth and then shows you the findings at the end of your exam.
Tissue Recontouring
Tissue recontouring improves the appearance of the gums by reshaping them to complement your teeth. A simple tissue recontouring procedure can significantly enhance patients' smiles with uneven or exaggerated gums. We use the advanced Ivoclar Vivadent Odyssey® 2.4G Diode Laser to sculpt gums into a more pleasing shape and better proportion.
A Professional Cleaning
A professional teeth cleaning and polishing is very important as we can clean hard-to-reach places where plaque and tartar tend to build. We will use specialized dental instruments to clean the area below the gum line and in between the teeth; and we will also polish and floss the teeth. A professional cleaning significantly reduces the risk of cavities, gum disease, and many other dental issues.
Routine check-ups are necessary to preserve the health and beauty of your smile. Dr. Dickinson and her team will make sure you have a pleasant experience while visiting our one-of-a-kind dental loft.
For patients who are particularly anxious about seeing the dentist, we provide sedation dentistry for a calm and relaxing visit. To learn more about sedation, please visit our sedation page.
Enjoy a sweeter experience
If you're seeking a knowledgeable, skilled dentist with a gentle, caring hand, look no further. Dr. Brittany Dickinson performs a wide array of dental treatments right here in our warm, inviting dental loft.
At Sugar Fix Dental Loft, we'll not only make you look like a star but treat you like one, too. Relax in a cozy dental chair and put on Bose® noise canceling headphones to listen to music or watch a TV show of your choice throughout the entire procedure. Our practice's main priority is your comfort and peace of mind. You will be seen on time, every time; we even have special morning and evening hours to best accommodate your schedule.