This message is only visible to admins
There is no connected account for this username
A DIFFERENT KIND OF DENTIST
Want a better dentist in Lakeview?
Ask more from your dentist. Is going to the dentist a scary, daunting experience for you? If so, you might consider a new dentist. Sugar Fix Dental Loft offers you a cool atmosphere, modern technology, pain and anxiety management, and single-visit work that saves you time and money. When you come here, you will likely find going to the dentist is not just easy, it's fun.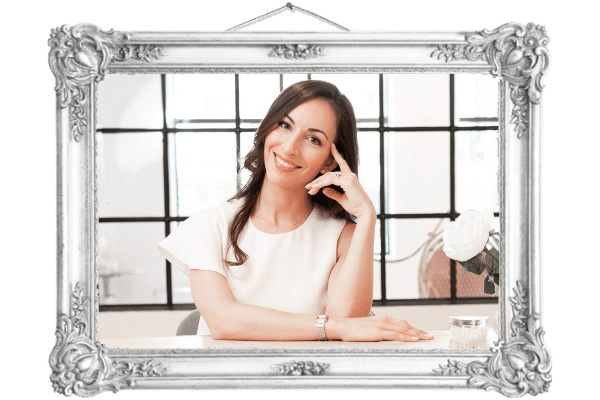 DR. DICKINSON
LOVES

TEETH
In fact, she loves creating and designing smiles so much that she is always thinking about teeth; teeth are truly her passion.
Dr. Brittany Dickinson practices cosmetic dentistry, which emphasizes the whole picture to ensure a patient's teeth look good, feel great, and function like natural teeth. One of her favorite sayings to patients is, "I can make you love your smile!"
Expert Care + Service
RELAX KNOWING WE WILL TAKE CARE OF EVERYTHING
Whether you're interested in Invisalign, Sedation, or Crowns (maybe you don't know even know what you need!), we're here to help you love your smile – and even have a bit of fun on the way!

"Dr. Dickinson is so friendly, supportive and above all else, the best dentist I've ever had."
"Coming to Sugar Loft is like visiting with wonderful friends who just happen to be working on your teeth."
"Sugar Fix is the first place where I have ever forgotten I am actually at the dentist. I actually look forward to my appointments for the first time."
"I deal with anxiety and have been avoiding the dentist for years (yikes!). The service and care I received at Sugar Fix from every single staff member went above and beyond."
"Extremely nice staff! The best dental experience I've received. Very welcoming and knowledgeable from the moment you walk through the door to the moment you leave. Highly recommend."
"Always a pleasure to keep the smile healthy and happy with Dr. Dickinson. Attention to detail is impeccable."
Finally, the smile you've always wanted!
IMAGINE YOUR OWN UNIQUE SMILE TRANSFORMATION

Behind the Smile
We love our blog and we think you will too! We're always adding fun, informative content, so take a moment to see what piques your interest!
Exceptional Service
We go above and beyond your expectations.
Entertainment
Movies, music, Bose® noise cancelling headphones.
Savings on Time and Money
Same-day dental work for many services, on-time reservations.
Expertise
Extensively trained, professional team across multiple general, cosmetic, and restorative treatments.
Advanced Technology
Digital X-rays, CAD/CAM, Ivoclar Vivadent Odyssey® 2.4G Diode Laser.
Comfort
Sedation dentistry, with a warm, friendly team, in a caring environment.
MOST WORK IS DONE IN A SINGLE VISIT
Your time is valuable!
Traditional dentists might take 2-4 visits to do a crown. In our office, we can do this not only in a single visit, but in a matter of hours!
No nasty, slimy impressions. We can make a perfect, digital 3D model of your teeth in seconds, and print (mill) new permanent crowns that fit perfectly!
Dr. Brittany Dickinson and her team work tirelessly to go above and beyond your expectations. Sit back. Relax. Watch a movie. We'll take care of the rest!
If you are considering cosmetic dentistry in the Chicago area, please contact us and make a reservation with Dr. Dickinson.
Please enter an Access Token on the Instagram Feed plugin Settings page
Come visit our convenient location!
JUST STEPS FROM THE PAULINA BROWN LINE STATION