If you could not tell, veneers are our thing!
We love them here at Sugar Fix, and it shows from the first visit down to the final try-in appointment. When it comes to veneers, the biggest factor in how they will look comes down to the color. Remember that episode of friends where Ross whitens his teeth and they glow in the black light? We will never do you wrong with Ross white teeth here!
There are a lot of different factors that we look at to make sure that your veneers look amazing, from your eyes and even the undertone of your skin can affect the shade of your veneers and to make sure they are the best fit for you years down the line. 
The whites of your eyes and the proper shade of veneers
One big indicator that we look at when it comes to choosing the shade of your final veneers at our Chicago-based dental loft, is the whites of your eyes. You'd be surprised at how the whites of your eyes can really indicate the best shade for you. We don't recommend to go whiter than that. Why is that, you ask? Well for the most natural shade for your teeth, you never want to go whiter than that. It can match the white of your eyes or go a few shades down but never up! If your teeth were to be whiter than your eyes, they will really stick out and appear unnatural in photos or in person.
We tend to choose a shade that blends with your surrounding teeth
In many cases, you will not receive veneers on all your surrounding teeth. You may choose to get them whitened before your veneer treatment for the best aesthetic result. To enhance your aesthetic look, it is recommended that you choose a shade selection to match your natural teeth. Typically at our Chicago-based dental loft, we will choose a shade that is most natural to the teeth surrounding the veneers for a better blend. This way, they will blend in seamlessly with your other teeth so no one will even tell the difference between your veneers and your natural teeth! Your dentist can evaluate your smile and let you know if you need to do only some of the teeth or all of the teeth in order to achieve your dream smile!
We blend the porcelain shade warmer towards the gumline
When we consider your final veneers, we always want people to think those are nice TEETH, not veneers. What we do for the most natural light shade is to slightly have the porcelain a warmer tone near the gumline. If you look in the mirror and smile you can see that there is a warmer tone near the gumline around your teeth. We always consider keeping that natural gradient even if your veneers are going to be whiter for the most natural blend of your final veneers.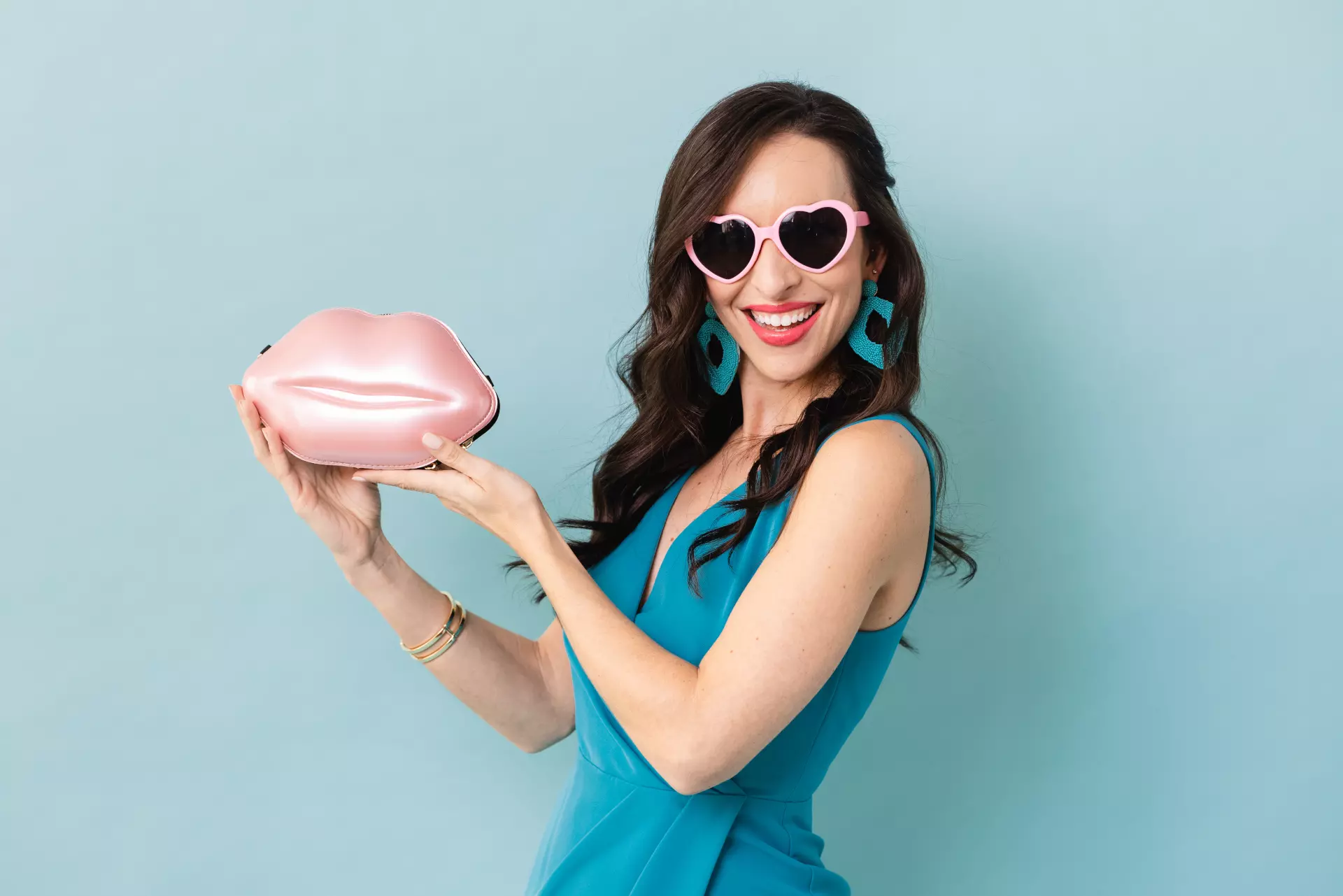 The undertone of your veneers matters!
Ladies, you know the struggle of finding the right shade of makeup foundation. The overall undertone or the warmness of your skin tone matters for the perfect foundation shade. In cosmetic dentistry, the same rules apply! An olive skin undertone with cool undertone teeth will wash your smile out. Vice versa, a cool toned complexion with warm undertone porcelain will look yellow- even if they are white and bright! We have over 40 shades that we will match the surrounding teeth with for an overall blend of your smile that you will love!
Whitening prior to your preparation visit
Depending on the natural tone of your teeth, if you want a whiter brighter smile (without the preparation) we recommend in-office whitening prior to your preparation appointment. We do this because, Dr. Brittany Dickinson is a professional with minimal preparation veneer. This means the veneers are very thin to look natural. When we begin with a lighter and brighter base shade, we don't need to remove as much of your enamel and can really keep your teeth strong and healthy! This light base shade gives us a little boost to the final resulting shade as well. The plus side to this is at the end you will have custom whitening trays made to keep for whenever you need to refresh your whitening at home!
Do you want to change the color of your teeth drastically without in-office whitening?
As a rule of thumb, for every 0.3mm of porcelain, the color of your smile can be changed by one shade. Typically if you want the best shade for your veneers you would have to expand to where your smile ends (resulting in 8 or more veneers). A lot of the time we can simply add porcelain and lighter tones on to the tooth rather than shaving the tooth to then add porcelain.
At the end of the day, veneers are an amazing option for making the smile of your dreams a reality. You do not have to be the Hollywood star in the making to get the smile you deserve! Your veneers can be done with minimal to no preparation and still look bright and natural! It may simply mean a few additional steps like whitening or a little more preparation. Whatever concern you have with your smile, can be enhanced with porcelain veneers. If you're curious about what shade of veneers works best for you, schedule a consultation with Dr. Brittany Dickinson at our Chicago dental loft and hear our recommendations!