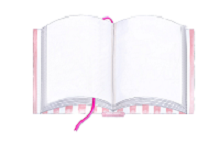 Ever wonder why a dentist wants to be a dentist? The reasoning behind what made them choose their specific vocation? Great news, folks! You don't have to wonder any longer. The Doctor of Chicago's Sugar Fix Dental Loft is delving into her diary to give people the advice they seek. How much will this professional advice cost you? Not a single penny. Maybe a few minutes of your time. Need something to watch while washing the dishes or folding the laundry? Check out an episode of The Dental Diaries.
LOYALTY
To answer the questions she receives from dental professionals all over the country, The Doctor is launching a new video-based blog (Vlog): The Dental Diaries. Whether you are an average Joe with no knowledge of dentistry, a dental student in graduate school or a cosmetic dentist opening their own practice, The Doctor is eager to share her expertise. I bet you wouldn't be surprised if I told you that The Doctor is flooded with emails and phone calls on a daily basis from her peers in the dental industry. The burning question on everyone's mind is how Sugar Fix Dental Loft cultivates and retains such loyal customers. Via The Dental Diaries, The Doctor will take the time to show other dental practices how she does it.
EPISODES COMING SOON
To show her personal love for everything smiles and dental related, Chicago's The Doctor and her team are in the midst of filming their first few episodes for The Dental Diaries. All videos will be posted online on the Sugar Fix Dental Loft website starting this month. It takes a lot of hard work, time and effort to open your own business, but it takes a relentless passion to keep that business alive and growing. With The Dental Diaries, The Doctor's goal is to share her love for what she does with as many people as possible. This Chicago cosmetic dentist will not stop until she has done her best to help the general public understand the answers to their questions when it comes to all things teeth, smiles and oral health.
WEEKLY Q&A
In The Dental Diaries, the team at Sugar Fix Dental Loft will conduct weekly question and answer sessions that cover everything and anything one might want to know about their mouth and smile. Maybe you want to know what the trick is to soothing a fearful patient. The Doctor will tell all. Perhaps you're looking for a home remedy to care for your teeth in addition to basic brushing and flossing. The Doctor will go over alternative medicine options, such as the recent phenomenon known as oil pulling.
CONTACT
Lifestyle tips along with general images that will inspire you to smile and live your best life will all be a part of what comprises The Dental Diaries. Who doesn't want to look at something that will make them smile? Let's make smiling contagious. Call Sugar Fix Dental Loft today and get to know The Doctor and her team. Once you step foot inside this dental practice, you'll never want to go anywhere else.