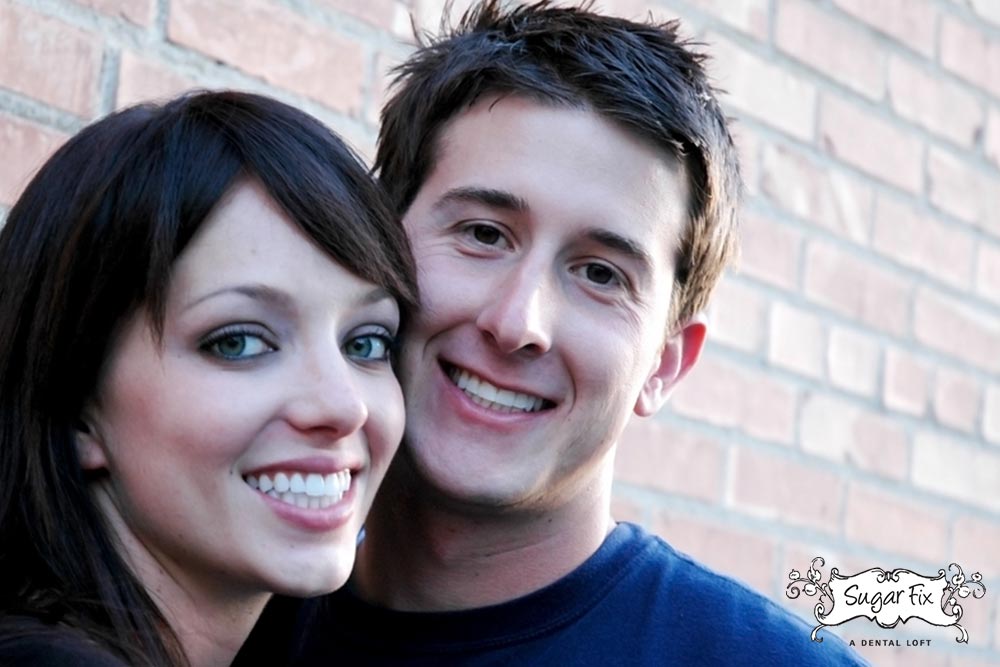 A recent survey from the American Academy of Cosmetic Dentistry found that 71% of women and 58% of men agreed that teeth are the first thing they notice in a potential partner! A staggering 8 out of 10 adults surveyed (who got braces as adults) said that their lives were positively changed by their new & improved smiles!
It's never too late to fall in love with your smile or have someone else fall in love with your smile. If you think braces are only for teenagers, think again. Dr. Dickinson would be happy to visit with you to determine how to help you love your smile, no matter your age.
Whether it be straightening, whitening, veneers, or implants, Sugar Fix Dental Loft has a proven track record of helping people love their smiles. Come and meet with us to see why people choose her again and again for their various dental needs.
Various bite problems can lead to jaw joint issues, especially as we age. One benefit of straightening your teeth as an adult is that straight teeth are easier to floss, which means you're less likely to have cavities.
Sugar Fix is one of the most sought after dentistry practices in Chicago for cosmetic dentistry. Come see why it's never too late to love your smile.
Call us at (773) 883-1818 or email us today.