Happy Friday, everyone! Ready for our Sugar Fix Round Up!?
It felt like spring for a few days this week here in the windy city. Will it stick!? It's also Dr. Seuss' birthday!! And there is a favorite quote of his that we love!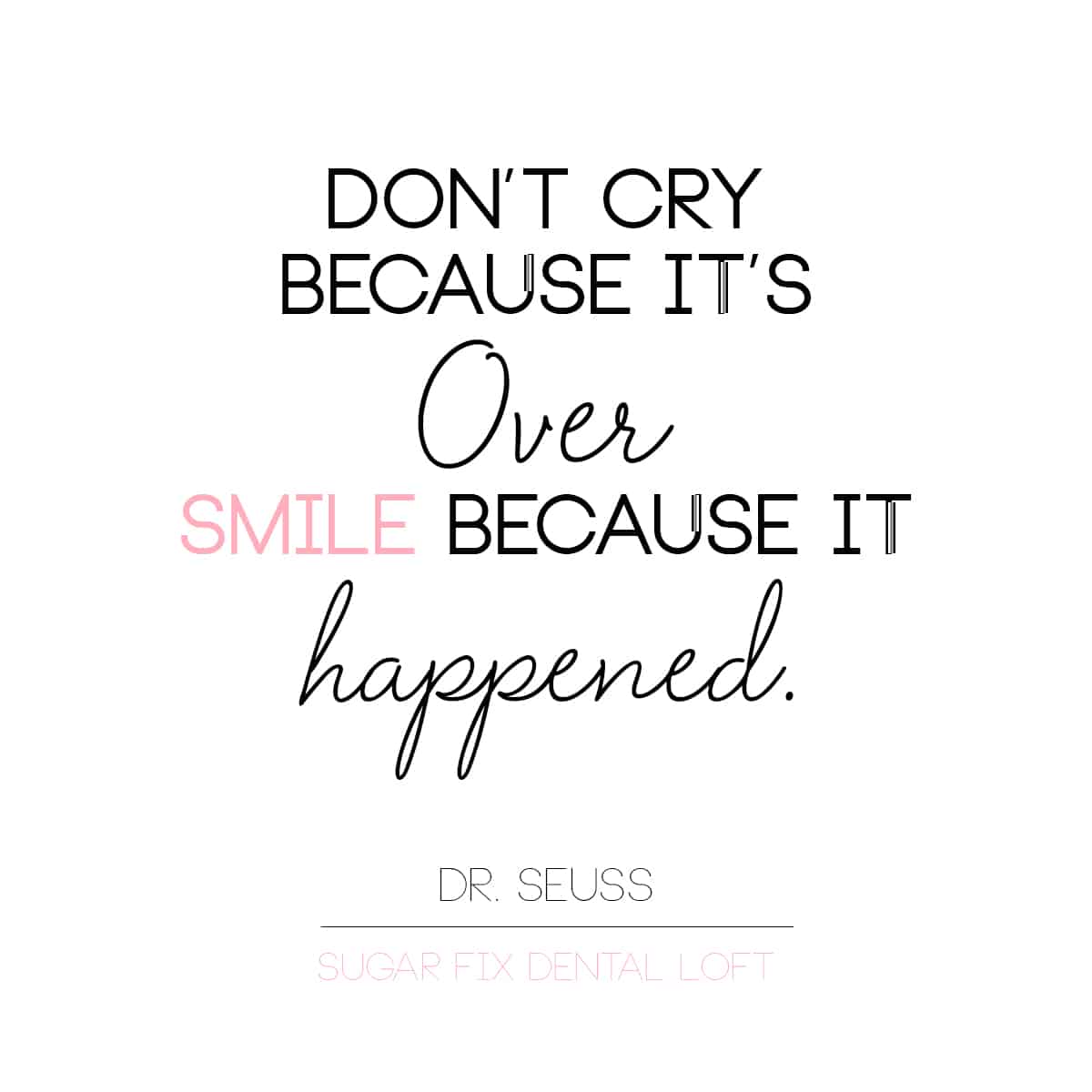 But here at The Loft, we were busy bees! We had quite a few emergency patients coming in. One patient had chipped their front tooth. Don't go into panic mode yet!
Opening packages with teeth, nail-biting, and edge-to-edge bites may cause wear or chipping of teeth.  Sometimes bonding can be placed, although, it is not the strongest option and usually will fracture off time and time again.  Veneers can always give you back what you lost with the added strength of porcelain.
Usually, if front teeth get hit accidentally with a football, elbow, or any type of trauma,  it can cause discoloration.  If a root canal treatment is needed, a crown is placed to strengthen the tooth and for esthetic reasons.  Below is a patient who is going to have a crown placed on their discolored tooth.  A root canal was done several years ago, and the tooth has discolored more and more over time.  We did a whitening first to take away any staining to match her pretty new crown. They're excited about their visit with us!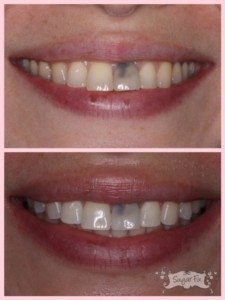 In all situations, Zoom bleaching trays are made afterward to maintain their pearly white smiles!
Would you like a consult with Dr. Dickinson to discuss your concerns? Make an appointment below to come into Sugar Fix Dental Loft! We'd love to see you!
Until next time,