It's spring time in Lakeview!  Here's what we at Sugar Fix Dental Loft have been up to!
We had an AMAZING transformation be completed this week.  AHHHH-MAAAZ- ING!!!!!   One of our patients arrived at The Loft 8 months ago for a consultation on how to improve his smile. He had large amounts of spacing, with a large diastema (space between his two front teeth). He was also presenting with some recession of his gums.  Our patient was looking to Dr. Emery to improve his smile.
We started his journey with Invisalign and an amazing procedure called Propel. We LOVE Propel here at Sugar Fix Dental Loft because it gives our patients an opportunity to accelerate their orthodontic  treatment and speed up the process! He was able to cut his time in HALF.  Yes, you read that correctly, in HALF THE TIME!!!!
Once completing Invisalign, our patient did a ZOOM whitening treatment.  He wanted to brighten up his new smile!  Zoom is so great for an in-office whitening system. You go through four, 15 minute sessions, and can get up to 8 shades lighter!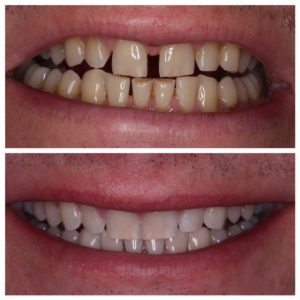 He now has aligned/straight bright white teeth.  For the last step, he had filled in some facial fillings on a handful of teeth to make everything look flush and radiant.
This all started only 8 months ago, and he stated to us that he couldn't believe it.  We are SO happy that our patient is loving his new smile!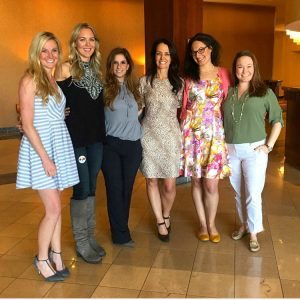 Another exciting opportunity that our Sugar Fix Squad and Dr. Jessica Emery had this week is that we spent two days in Oak Brook for a continuing education course. We LOVE furthering and growing as a team. A primary focus for Dr. Emery & the Sugar Fix Squad is how we can improve and make our patient's experience even better.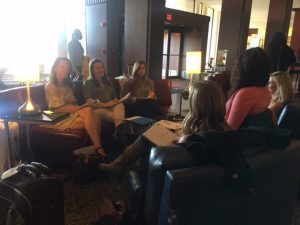 Have a wonderful weekend!
Until next time,
The Sugar Squad