Porcelain veneers have been a staple of cosmetic dentists for decades. Not only are they reliable, but the end result creates a natural, beautiful smile you'll feel confident with and love! Dental veneers are one of the fastest and most dramatic ways to improve your smile!
There are too many people not excited about or happy with their smiles, and let's be honest – the first thing people notice about you is how you project yourself. If you practice smiling in the mirror (and you aren't alone) to get it "just right" then porcelain veneers might be the procedure for you. Having imperfections with your smile can affect self-confidence at any age, but correcting these issues is possible and affordable at our Lakeview dentist office.
Meet Silvia. Watch her story on Vimeo.
What can porcelain veneers correct?
Staining that is permanent & teeth whitening treatments don't fix the issue.
Cracks that develop throughout your front teeth.
Chipped teeth
Minor gaps between your teeth without the need for orthodontics
So what are porcelain veneers? Porcelain veneers are simply thin pieces of porcelain used to recreate the natural, radiant look of teeth while providing the strength and resilience comparable to natural tooth enamel.
Silvia on her treatment

"I have to say this is the best I could ever ask for."
Because porcelain veneers are carefully crafted by Dr. Brittany Dickinson and our ceramist for each patient, it's nearly impossible to tell the difference between a veneer and a natural tooth. And unlike your natural teeth, veneers resist staining from coffee and tea, wines, sports drinks, and more.
Best of all, you're in exceptional hands under the care of Dr. Brittany Dickinson. Dr. Dickinson is a member of the American Academy of Cosmetic Dentistry, extremely well respected by her peers in the field, and has an unparalleled passion for helping patients just like you achieve the smiles they've dreamed of for years.
What can I expect with porcelain veneers? A beautiful, healthy smile!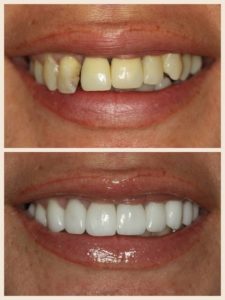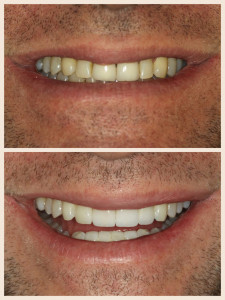 Are you ready? Meet a better Lakeview dentist in Chicago!
Concerned about the shade or structure of your teeth? Ready to see what your new smile can look like? You are just three short visits away from having the smile that makes you more confident! Setup a free consultation with Dr. Brittany Dickinson at Sugar Fix Dental Loft today learn more about porcelain veneers here!