Sugar Fix Dental Loft is excited for everyone to meet Callie our amazing hygienist.  Callie joined our team at the start of this fall and we couldn't be happier!
Callie knew at a very young age that she would work in the dental field.  "I always knew dentistry was going to be a large part of my life, but what avenue I would explore only the future would tell."  Callie started her career in dentistry in high school as an assistant, completed her Associate in Applied Science Dental Hygiene degree at Harper College, and her Bachelors of Science in Health Science from Benedictine University.  She carries additional certifications in local anesthetic and nitrous oxide.  Continuing her commitment to continuing education, Callie completed her Associate Fellowship in Soft Tissue Surgical and Periodontal Applications from the World Clinical Laser Institute.  Callie decided on the field of hygiene because she loves to help people and educate them on the benefits of having a healthy mouth and great oral hygiene habits.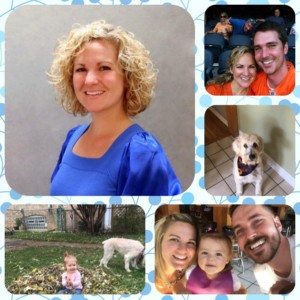 Callie grew up in the far western suburbs, the youngest of three girls.  As a child she lived in the water, swimming on a competitive team year round and boating in the summers.  Callie now resides in Forest Park, IL with her husband, young daughter, and the family dog.  She and her husband look forward to expanding their family when the time is right.  She prides herself on her commitment to her family and loves spending time with them outside of work.  Callie and her husband love to travel, see new places, and experience new things.  In the summers, Callie and her family enjoy spending their weekends at her parent's lake house boating and soaking up the sun.  She strives to maintain an active and healthy lifestyle.
We're excited for you to meet Callie at your next appointment!