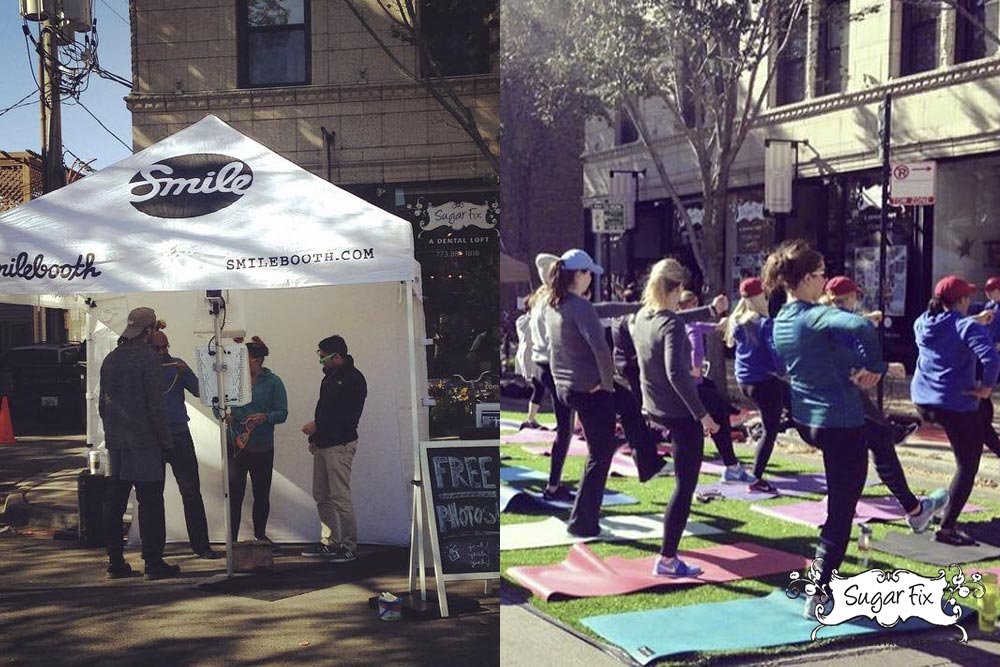 We've all heard of "Flash Mobs"; groups of people that assemble suddenly in a public place and perform a dance or act for a brief time. Its sole purpose is to make people smile. Another new craze just happened Sunday, Oct. 18 right in front of Sugar Fix Dental Loft!
Pure Barre- Lakeview hosted a "Pop-Up" event. It is such a cool idea because "buzz" is created through social media; Pure Barre posted on their Facebook page on Sunday morning at 9 am that at 11 am they would be ready to teach a free lesson to anyone that wanted to show up! What a cool event!
Pure Barre is a total body workout that utilizes the ballet barre to perform small, isometric movements, which burn fat, sculpt muscles and create long, lean physiques.
In addition to Pure Barre Lakeview being there, Smile Booth was there as well to take free pictures for people.
The team absolutely loves the community that the dental practice is in! There are so many great businesses around Sugar Fix Dental Loft! Thank you Pure Barre for hosting a pop-up in front of us!
Give us a call at (773) 883-1818 or email us to schedule an appointment.