Happy New Year Sugar Fix Fans!
This week at the loft, we are gearing up for our new year and seeing our lovely patients again after winter break!  This week was filled with Invisalign scanning and checking out our new neighbors at the loft!
We have been getting ready for the new year by having everyone cross-trained on our Cerec Ortho scanning system! This is an alternative to doing impressions for all our orthodontic and lab fabricated appliance cases. We are able to scan your entire mouth into the system and then electronically send it right to the designated lab. It is a time-saving technique that we are excited to implement into our daily routine here at Sugar Fix Dental Loft.  Not to mention- no more goopy, messy, gaggy impressions!  Yay!  So be on the look out for this technology the next time you are in our office.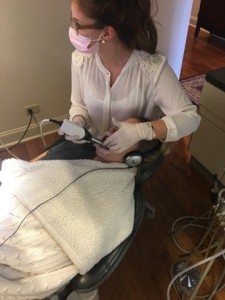 We also saw our neighboring building demo-ed in one day!  WHAT???  We are so excited to see who our new neighbors will be- this area is really getting exciting with all the new business' and residential buildings!  Feel free to share the knowledge if you know who may be moving in.  In the meantime, we will keep you up to date as we gather more information ourselves.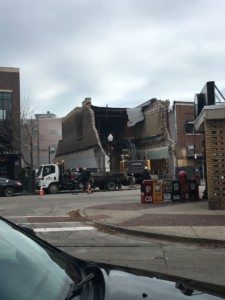 The Doctor and her team are more than ready to hit the ground running and start 2018 off right.  We are eager to grow, become healthier, more efficient, and work harder and smarter.  We hope that our existing patients notice the rejuvenation in the practice that new patients will see and join in the process. Here is to a fabulous start to what's going to be an amazing year! From all of us here at the Loft, Happy 2017!