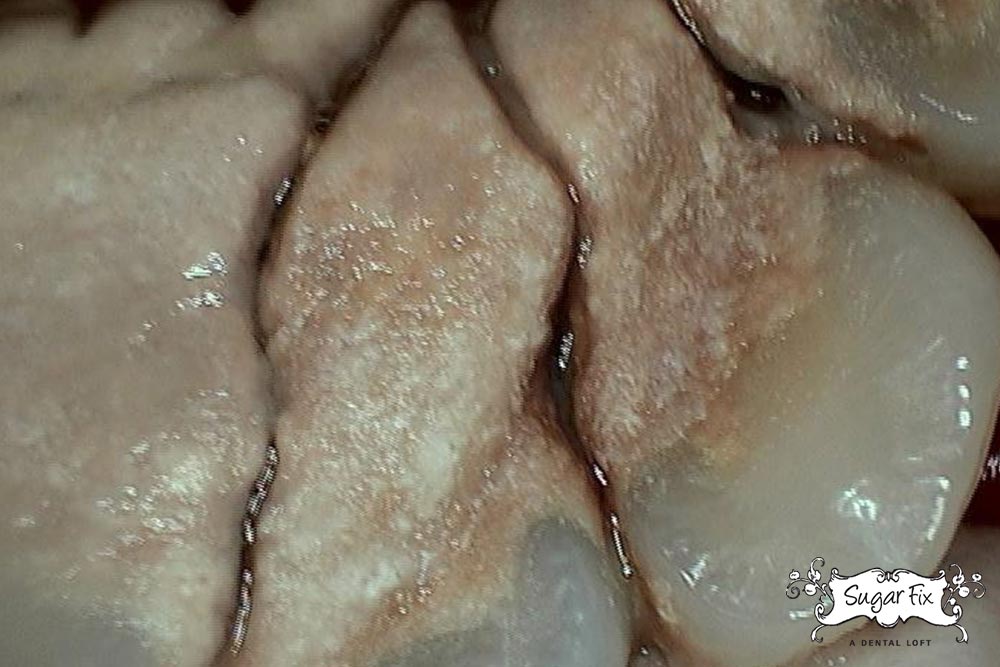 Post by Hannah C.
When I was in high school, I decided I wanted to become a dental hygienist. Some of my interest in the field came from having braces as a child, but mostly I wanted to help people. Sometimes this might not make sense to others who think that we "just clean teeth," but it has been proven that infection in the mouth can lead to health problems throughout the body.
In dentistry, we are lucky to see a few patients for whom we are able to transform their health, appearance, confidence, and life, and I was lucky enough to see one of those patients recently.
A woman entered our office with an amazing story of perseverance and courage. She had not visited a dentist in over twenty years. She spoke about trials that she had overcome in her life that, eventually, led her to seek out our office.
As you can imagine, being away from the dentist for that amount of time could make any person anxious, unsure, and fearful. At Sugar Fix, we pride ourselves on making our office feel like a home, so that all of our patients feel welcome and comfortable, whether or not they typically enjoy going to the dentist.
This patient was greeted with a smile, a warm neck pillow, and Bose noise-canceling headphones to help put her mind at ease while we created a plan of action for her treatment. Not having her teeth "cleaned" for more than twenty years resulted in her having a heavy amount of tartar buildup, which she said made her so self-conscious that she forced herself to smile without showing her bottom teeth.
We knew that we needed to do whatever it would take to make this woman love her smile again.
We reserved three hours for this patient to return to the office for scaling and root planning, which is a "deeper cleaning" that allows us to remove heavy buildup both above and below the gums.
Although she was a little nervous, the appointment went extremely well! We focused all of our attention on making her as comfortable as possible while getting her mouth back to optimal health.
At the end of her visit, she was so shocked and happy that she told us she felt like crying tears of joy. She was gracious and smiling from ear to ear! This patient inspired and reminded us all of why we love doing what we do.
Stay tuned for the incredible "after" photos that we will be taking at this patient's 6-week follow-up!
If you are not 100% happy with your smile, contact us or call (773)883-1818, and let us show you how you can love your smile again!