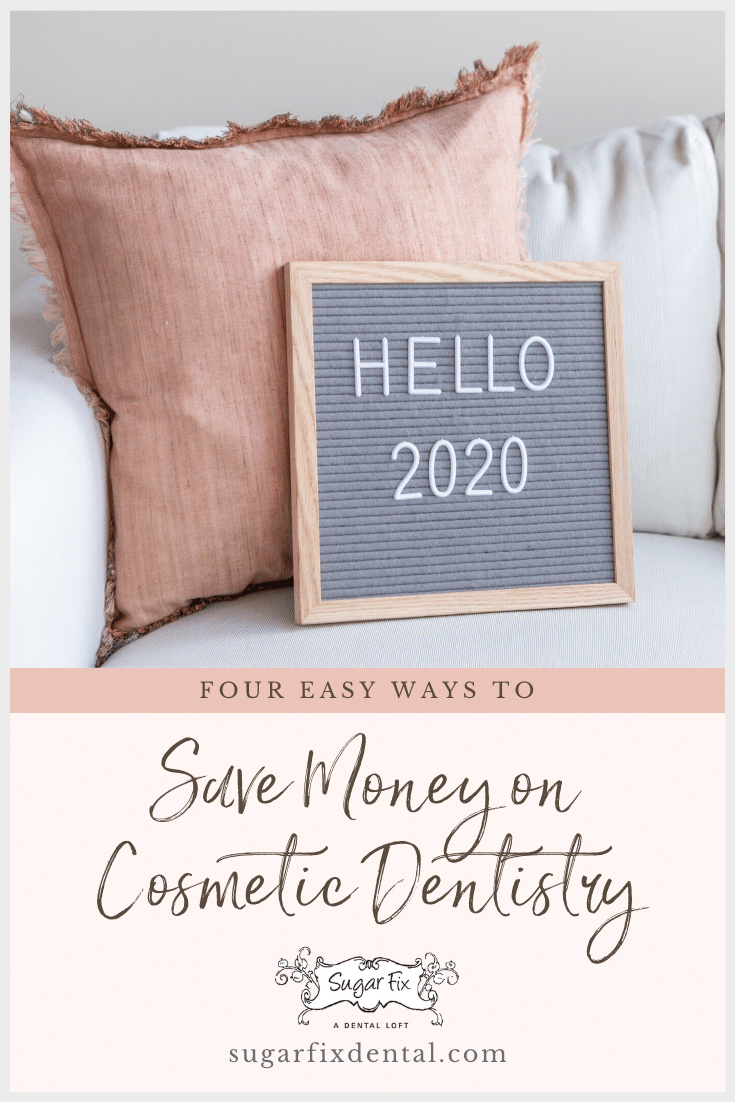 Many people assume that there's no way they can save money on cosmetic dentistry. They assume it's just one of those things that you budget for, but never think there's a way to get a discount or break on the procedures. 
This is a huge mistake! More often than not, if you're able to plan ahead a little bit for your procedure, there's a way to save some money. Every little bit counts, right? In this blog, we're going to share four ways you might be able to save on your next cosmetic procedure:
1. Ask About Specials
Often, people don't realize that dentists run specials on certain procedures a few times a year. For example, if you're thinking about starting an Invisalign treatment, you might want to ask your dentist if they're planning on running any promotions or specials in the coming months. Since this isn't a super timely procedure, you can usually wait to start your treatment so you can take advantage of the offer. It never hurts to ask!
2. Maximize Your Benefits
You wouldn't BELIEVE the number of dental benefits that go unused each year. That's money that you're leaving on the table! Unfortunately, dental insurance benefits do not roll over, even though you've paid the premiums on your insurance all year long. If you don't use them up by the end of the calendar year, they will expire.
You can always plan out your treatment to maximize your benefits, saving you money out-of-pocket, as long as the cosmetic procedure is covered. Here's another hot tip… we can also sometimes split payments between December and January to maximize those benefits. Don't worry, you don't have to figure this all out on your own. We can help you determine how to use your benefits to save money. Just give us a call!
3. HSA, FSA, and Financing Options (Oh, My!)
Not every cosmetic dentistry service offered by your dentist will be covered by dental insurance, but if you have any HSA or FSA dollars set aside, we can help you maximize them so you don't have to pay out of pocket. Many dental practices also offer some kind of 0% financing option so you can make monthly payments that are more comfortable for you and your budget. 
This can really save you some serious money when you consider that traditional loans or credit cards charge a high-interest rate, which ends up costing you quite a bit of extra money on top of the procedure itself. Ask your dentist what kinds of financing options they offer and how to apply for them. 
4. Preventative Care
Any dentist will tell you that the best way to save money on cosmetic dentistry is to stay vigilant about your preventative care. Your cleanings, exams, and yearly x-rays are almost always covered at 100% so you don't have to pay anything for these appointments. We can catch issues early before they become more serious and require an expensive procedure to correct. 
Think about it… if you never need a root canal, crown, implant, or dentures, you'll be saving yourself hundreds and thousands of dollars! That's a pretty good incentive to schedule those twice-yearly appointments, isn't it?
Is it time for your next check-up? Text or call us at (773) 883-1818 to set up an appointment, or do it yourself right now on our website! We can't wait to see you again soon!