Hopefully, all of our patients and readers have been enjoying this hot and sunny summer so far. We know that our team at Sugar Fix Dental Loft has!
With office outings and 'curb concerts' right outside our practice's door, we have been taking in as much activity as possible. With all of the summer's fun festivals, cook-outs, and holiday parties, the Sugar Squad wants to remind you to be careful of your summer intake. Some of the foods and beverages you consume at these plentiful summer events can actually harm your teeth. Since we are your favorite Chicago dentist, and teeth are our passion, we would love to offer some helpful hints to help you finish this summer off strong, while promoting great dental health.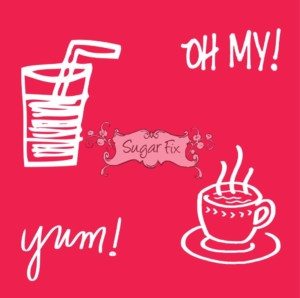 For starters, you know that large, Gatorade, or Powerade bottle you chug after a competitive beach volleyball game or tiring run along Lake Michigan? It is full of sugar! Be careful of how much and how often you are consuming these drinks. However, the electrolytes these beverages put back into your body are extremely beneficial, so we suggest drinking the sugar-free versions of these brands. Additionally, be mindful of energy drinks, vitamin waters, sodas, and lemonades, for they, too, are loaded with sugar! A great alternative is to try and grab a sugar-free form of your favorite thirst-quencher.
Some other better-known cavity-inducing foods are those beloved candy bars and/or sticky candies, along with dried fruits! Of course, we all know that candy is not good for your teeth, but recently dried fruit has become vastly popular as a "healthy" daytime snack. As these fruits are dried, the sugars become concentrated. Additionally, the stickiness of them allows for the sugar to stay on your teeth much longer than other foods. We suggest brushing immediately after having these types of food to help prevent cavities.
Another big concern that we see here personally at Sugar Fix Dental Loft, is the effects of coffee, tea, and wine on teeth. Yes, these types of drinks will stain your teeth causing them to darken over time. If you are guilty of enjoying these beverages, as most of us are, the Sugar Fix Dental Loft Team suggests teeth whitening treatment such as ZOOM, which is offered at the practice.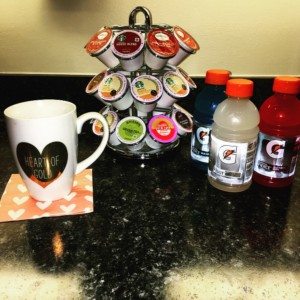 Now, not all foods and drinks are bad for your teeth, there are certain foods and beverages that promote great oral health as well. Fish and lean meats are low in acid and can protect your enamel. Dairy milk that is high in vitamin D will actually strengthen your teeth.
Knowledge is prevention and with this helpful information, we hope that everyone finishes their 2017 summer with a bang!
Stay cool everyone!
To see how the Sugar Fix team is staying cool this summer, follow us on Facebook, Instagram, Twitter