Fall is HERE! And we are so excited! That means our time is spent cozying up to our fireplace with a warm cup of coffee from our neighbor across the street, Starbucks! That is when we're not practicing dentistry of course!
This week has been a great one for transformations!
We had a lovely patient come in that recently had a few root canals completed. Once you have a root canal, a temporary filling is placed in until you can have that tooth restored.  The walls of the teeth are weak and more prone to crumble if a solid build-up is not placed, along with a crown to protect it.
With our amazing same-day dentistry with CEREC, we were able to perform build-ups on both molars, along with seated two crowns all in one day! No goopy impressions or multiple appointments needed! Check out the x-rays below!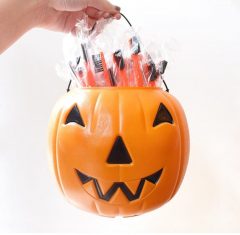 If you're ever in the area, please stop in to say hi! We would love to meet you and say hi, or you know we love to talk teeth!  You can also go online and make an appointment if you have additional questions, like below, or go ahead and give us a call at 773-883-1818.
Until next time,