With tomorrow being the first official day of fall, we wanted to remind you of all the amazing things that come with the start of this season! It's time for apple orchards (County Line Orchard is one of our absolute faves), boots and scarves (time for a trip to Nordstrom), and pumpkin spice lattes (really, pumpkin spice everything)… And we love it! The beginning of fall, also, reminds us that 2016 is quickly coming to a close.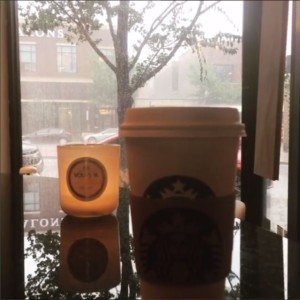 The end of the year means that many of our Sugar Fix fans will have HSA and FSA benefits that may not roll over into 2017. What does this mean for you? Maybe it's time to take care of that uncomfortable tooth you've been putting off since your last visit, or perhaps you've been considering Invisalign to correct crowding (check out our smile gallery here). Maybe you've been so busy with work and play this summer that you haven't had time for your dental check-up. Whatever the case may be, we would be more than happy to fit you into our schedule before the end of the year!
Fall, also, reminds us that the holiday season is fast approaching. Would you like a brighter smile for your company's holiday party this year? Are you having trouble thinking of a perfect gift idea for your spouse? Zoom in-office whitening gives our guests an instantly whiter smile in just an hour and a half (just in time for the crazy holiday season)!
We want to help you smile all autumn long and well into the cold winter months, too, so give us a call today to schedule your visit! In the meantime, be sure to follow us on Facebook, Twitter, and  Instagram to keep up with all the latest Sugar Fix news!
Keep Smiling!
Team Sugar Fix