Happy Friday Sugar Fix Followers!
This week at The Loft we had an amazing Cerec restoration case to design!  Cerec sent us their top trainer, Renee, to observe and help with the Cerec design of the four-quad restoration process done by Dr. Dickinson.  Our patient's decision to have all of her work done on the same day was to get everything done in one visit and not come in for several appointments.  There were 8  restorations in total in all four quadrants.  After we were done with her preparations, it was scan time!  We did one side at a time so the bite was accurate and also to give the patient some downtime.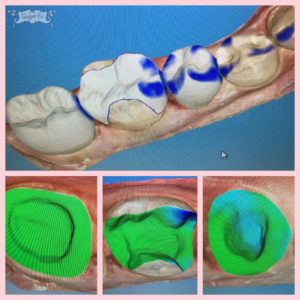 Although she spent most of her day with us, she was happy to have Netflix to catch up on some TV series as well as enjoy a Starbucks smoothie!  At the end of it all, her restorations looked amazing and she was so thankful to put her dental fears behind her.  I think her dental anxiety is a thing of the past after her awesome experience at Sugar Fix!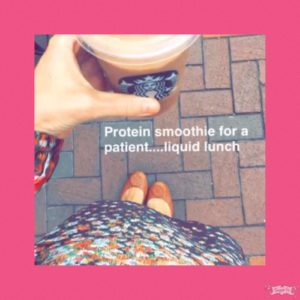 Our smile makeover case from a few weeks ago came in this week!  She was so excited to get her new porcelain restorations.  After removing her temporaries, we "tried-on" her permanent crowns and veneers.  Everything is tried-in with a glycerin gel at first to show our patients in all different lighting what the final results will look like.  She was so happy with the gorgeous, natural results!  The picture below shows the amazing transformation!  What a thrill for all of us!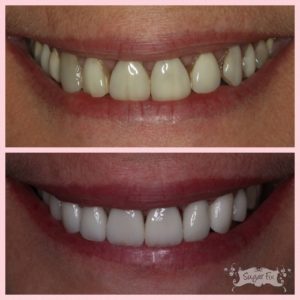 We had a great week with our Zoom whitening treatment as well. Check out the amazing results that one of our patients had!