Hey there, Sugar Fix blog readers!  This week, we're featuring a local business that we absolutely LOVE; Mirar Productions.
As you all know by now, we LOVE smiles, social media, and all things creative!  We found Mirar Productions as she was on our quest for finding just the right fit of a cinematographer that "gets" us, understands the brand, and helps convey our creative visions onto video.  We'd like to share with you just why we think Mirar Productions is so fantastic.
Philipe Carvalho is the owner of Mirar Productions.  Philipe is truly a creative genius!  A typical project from start to finish with Philipe usually consists of 4 typical steps; first, a creative pre-meeting where we discuss the "vision" of this particular video.  Then Philipe develops a storyboard (or several) for the team to collaborate on to make sure the actual video will truly meet her "vision."  Then we have the shoot.  Philipe brings with him everything from cameras to lights to props.  The Sugar Fix Team works with him to film short videos that feature our favorite products to educational and informative videos.  They have even filmed fun birthday videos to send to patients as well as longer features for the website for Sugar Fix Dental Loft.   The final steps involve Philipe editing the video & adding sound and graphics.  Lastly, he collaborates with the team that edited the version, making any additional edits that we see fit.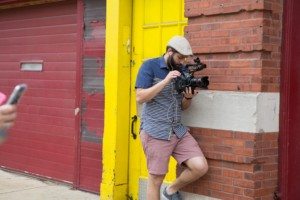 Here's a little bit about Philipe's background that you might find interesting.  As a teenager living in the Bay area, Philipe volunteered at the church he attended with his family.  This volunteering experience included filming services that would then be broadcast in Brazil!  This was sort of his beginning in filming.  He remembers the process being quite laborious, but still so much fun.  During this time, he also created many small "independent" films on his own; actually pushing them onto YouTube and gained a small following there.
Philipe attended UC Santa Barbara and was thinking that a degree in History was what his heart desired.  He continued to create films on the side.
Just after graduation, he landed a job as a producer of documentaries.  Philipe's role was to transcribe the tapes.  Eventually, Philipe's role grew into becoming a producer as well.
Before moving to Chicago, Philipe also worked for Google!  On the side, he continued filming weddings as well as filming other projects people wanted to be done.
In 2010, Philipe moved to Chicago and there's been no turning back since!  Much of his business can be attributed to word-of-mouth referrals.  For a passion of his to grow into a career that also pays a full-time staff of 4 (team of 6) is quite impressive.
In the future, Philipe would love to see Mirar Productions carry on into creating commercial work.
We are THRILLED that we have found one of the finest cinematographers in all of Chicago.  Philipe takes his time to understand our vision and can convey our stories to our audience through film.
3 things that make Philipe smile are his girls (including his wife), sports, and filming!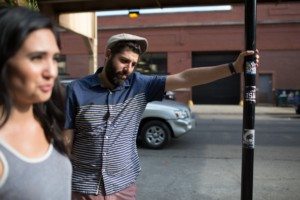 You can find Philipe and this gem of a business online at www.mirarproductions.com  or by calling 650.333.4227.  Mirar Productions is located at:  2 South Leavitt St. #207 Chicago, IL 60612